Country Music Memorabilia * Autographed CDs & Books * Stage Clothing & More!
---
Everything from Celebrity Clothing to Autographed Collectibles 
FREE SHIPPING ON ALL ORDERS WITHIN THE UNITED STATES!
---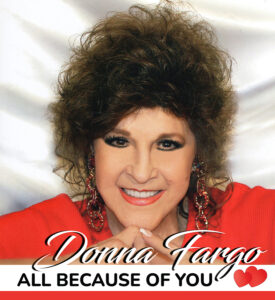 We are pleased to feature clothing from country music icon, Donna Fargo!
With her first album, The Happiest Girl in the Whole U.S.A., which achieved platinum album status and earned her a Grammy, Donna Fargo established herself as an award-winning singer, songwriter, and performer. With her second single release called "Funny Face," Donna became the first woman in country music history to have back-to-back million-selling singles, both of which she wrote. Many hit singles and albums followed. Some of her credits include seven Academy of Country Music awards, five Billboard awards, fifteen Broadcast Music Incorporated (BMI) writing awards, four ASCAP awards, and two National Association of Recording Merchandisers awards for best-selling artist. She has also been honored by the Country Music Association, the National Academy of Recording Arts and Sciences, and the Music Operators of America, and she was the first inductee into the North America Country Music Association's International Hall of Fame. In addition to the Robert J. Burton Award that she won for "Most Performed Song of the Year," her most coveted awards as a writer are her Million-Airs Awards, presented to writers of songs that achieve the blockbuster status of one million or more performances. For more information on Donna, visit her website, donnafargo.com
PrimaDonna Records is proud to present the six song EP, All Because Of You, a treasure trove of previously unreleased material from the legendary Donna Fargo. Just hearing her familiar voice is a reminder of how her music takes us on an emotional journey through life's ups and downs.  It's magical the way her distinctive vocal delivery wraps perfectly around her finely crafted lyrics that make the listener want to hear these songs over and over. As with her past recordings, this unique sampling encompasses Fargo's passion for merging life and music with plenty of philosophical overtones.